Where Can I Serve?
One of the most important aspects of Cresthill is our mission to reach the world for Christ. It begins in our own community, and spreads overseas to every nation. Cresthill members are involved in a variety of ministries both locally and internationally.
Mission Outreach
Cresthill is thrilled to be part of the spread of God's kingdom around the world. Through our missions partnerships with the Baptist Convention of Maryland/Delaware and the Southern Baptist Convention, we help to share the life changing message of Jesus. Each year, teams from our church go to assist missionaries in practical projects and evangelistic outreach. We encourage all of our people to respond to God's call for laborers, whether it means that they move to a foreign country or minister in our own community.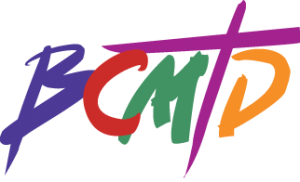 ® A cooperating church of the Southern Baptist Convention
Creative Arts
God-honoring worship enhanced by music, drama, visual art and dance is what we strive for. A variety of opportunities exist for those interested in the creative arts. Whatever your talent, you can be an important part of the worship ministry and outreach at Cresthill.
Welcome/Security
The greeter and security teams at Cresthill fill important roles. They help seat worshipers, ensure the safety of the building during services, greet visitors, answer questions, provide direction, unlock doors, and generally ensure that activities can proceed problem-free. The Greeter and Security teams are servant-hearted men and women whose ministry is integral to church life.
Media & Technology
Using media to communicate the life-changing message of Jesus is at the heart of Cresthill Church. In an age of widespread technology, we have a desire to use these tools as best as possible for kingdom purposes. Each week, a video sermon is uploaded to our website. Wifi is available throughout the building. And we maintain a Facebook feed for additional church communication.
Children
Cresthill provides age-appropriate Bible-based activities for kids of all ages. Sunday mornings include Bible Study and Jesus And Me Time (JaM Time); Wednesday evenings include The Process (Youth: middle and high school). These small group times give children an opportunity for interaction and learning in a context and manner suited to them. Our friendly children's volunteers have an endless stream of creativity.