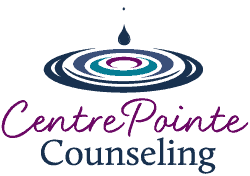 A Cresthill Church Community Partner
CentrePointe Counseling, Inc. provides professional counseling services in Maryland, D.C., and Virginia to men, women, adolescents and children. We believe in offering clients the opportunity to receive counseling in an environment with licensed counselors that take into account the vital correlation between spiritual, biological and psychological human dimensions. Our door is open to all people regardless of race, religious preference, age, or sex. Together, we can bring hope and healing to each and every community!
Cresthill Church is pleased to announce a partnership with CentrePointe Counseling, a local Christian counseling agency which is able to provide professional therapeutic services. With this partnership, the church now has a CentrePointe office located on site.
Natasha Miller, LCPC serves as the counselor at our site. If you would like to learn more about CentrePointe or schedule an appointment please call 1-800-491-5369. Services are offered at a sliding scale fee and eligible to be billed to medical insurance.
Mention Cresthill Church when you call for an appointment.