Operation Christmas Child 2021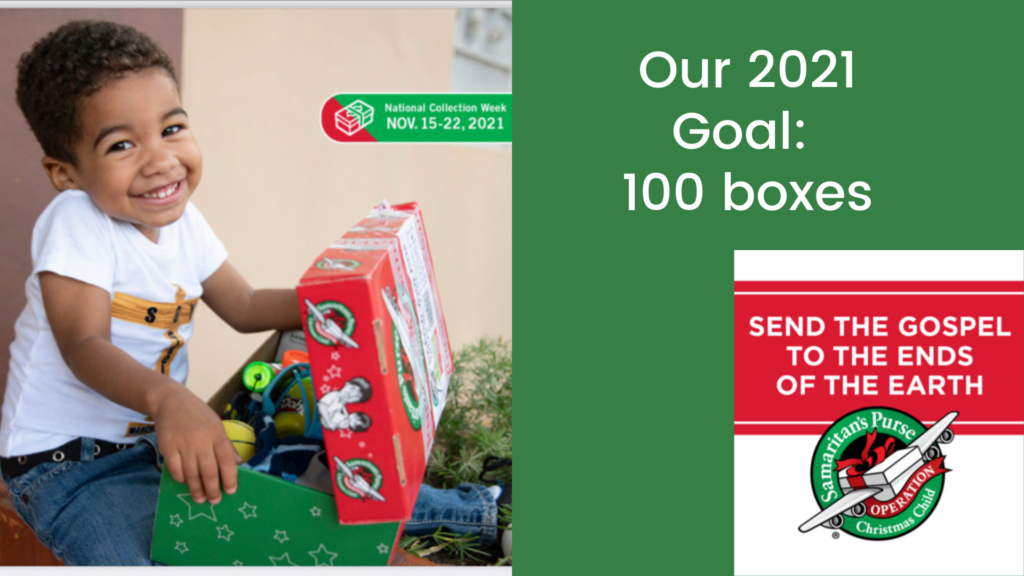 It's Samaritan's Purse's Operation Christmas Child time once again. Let's join together as we have done in previous years to prepare shoeboxes filled with fun toys, school supplies and hygiene items that will be delivered to children in need around the world as an expression of God's love. For many of these children, our gift-filled shoebox is the first gift they have ever received. Here's how you can get involved in serving children around the world:
PACK A SHOEBOX
If you choose to pack a shoebox or two, please drop off your filled shoeboxes on Sundays. Deadline: Sunday , November 7.
BUILD A SHOEBOX ONLINE
Build an OCC shoebox online for $25.00 per shoebox, which also includes the shoebox shipment charge. By using our custom link below, we are able to track our progress towards our shoebox goal of 100.
MAKE A DONATION
Mail a check to Cresthill denoting Operation Christmas Child in the memo line. 6510 Laurel-Bowie Rd, Bowie, MD 20715
We will use the funds to build shoeboxes online.