Community Yard Sale
& Kids Play Day
Saturday, May 5
Rain Date: May 12
Yard Sale & Kids Play Day SOLD OUT!
Enjoy Indian and Caribbean Snacks and homemade Cookies and Ice Cream.
ALSO – we're hosting a

CANNED SOUP DRIVE for the Bowie Food Pantry.
Please consider bringing one or more cans of non-expired soup when you come to shop or sell.
Clean out your closets
Sell your own items
10 x 10 foot spaces on the front lawn
No charge to participate!
PLUS—No need to haul leftovers home. Donate them onsite to benefit the Bowie Lions Club!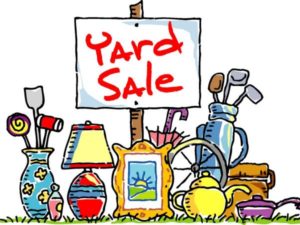 Kids Play while You Sell or Shop
8 am—9 am Cereal & Cartoons
9 am—1 pm Activities & Crafts
1 pm—2 pm Popcorn & Movie
All Kids must be Registered; for Ages 2 – 10 years old.
Check In/Out System with Guardian Receipt
Onsite Registration as space permits