Our Mission & Vision
Cresthill's Mission: Bring them in, Build them up, Send them out!
We strive to love God and to love others
as commanded in the Lord's Great Commission, Matthew 28:18-20 – Then Jesus came to them and said, "All authority in heaven and on earth has been given to me. Therefore go and make disciples of all nations, baptizing them in the name of the Father and of the Son and of the Holy Spirit, and teaching them to obey everything I have commanded you. And surely I am with you always, to the very end of the age." Cresthill's Vision: Be the hands and feet of Jesus in our local community and around the world. We work along side our neighbors, local businesses and international organizations to share the love of Jesus thru tangible, life-changing activities.
Our People:
Cresthill Church is about people – people from different backgrounds who have encountered Jesus Christ and are learning to live a new life for the glory of God. Perhaps you're searching for some answers to life's perplexing questions or looking for a church home. Whoever you are or whatever your situation, we invite you to get to know us and discover how God is being exalted in the midst of this local church.
Leadership Team:
Cresthill's Leadership Team is here to help. Our passion and goal is to equip and empower you to live in God's truth, love in God's name and communicate Christ to the world.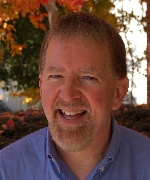 Jimmy Painter, Senior Pastor
Pastor Jimmy has a passion for carefully unpacking the truths of Scripture. He has served at Cresthill Church for more than eighteen years. He and his wife, Margot, have two daughters.
Ray Green, Connections Minister
The Connections Minister oversees the integration and
spiritual growth strategy of Cresthill Church under the direction and leadership of the Senior Pastor. A genuine sense of belonging, involvement and spiritual growth for all guests and members is the goal of the Connections Minister attained through relationships and discipleship opportunities like weekly services, small groups (home groups, Bible studies, etc.), and volunteer teams.
Carla Hairston, Youth and Worship Minister
Carla has a heart for leading young people to an initial and a deepening faith and hope in Jesus, through Bible study, social, and leadership activities. She also has a love for all music that centers around Jesus, and recognizes the significance of music's influence on every atmosphere. Carla leads worship at all of our services.
Gene Meacham, Outreach Minister


Pastor Gene has a calling for Evangelism and Outreach. He loves people and has a burning desire to reach them for God. He has a passion for street ministry and taking the Gospel to where the people are. Gene also enjoys teaching how to communicate the message of Jesus to others. He and his wife Teresa have two grown children and three surviving grandchildren.
Tommy Rowe, Church Planting Pastor
Pastor Tommy is partnering with Cresthill Church to plant a new church that will be focused on people with special needs and those who are differently abled. The church is in the planning and building support stage and is scheduled to launch September 2018. He is married to Cheryl and they have raised two boys who are now all grown up
.